Butterfly by Guy Francois and Raymond Mossoux
The Butterfly is a foot-launchable 3-axis controlled hang glider designed in 1978 by Guy François and Raymond Mossoux following the designs of Henri Mignet, the designer of the Pou du Ciel (Flying Flea) line of aircraft.
It is not clear that it was ever foot-launched, though it was car-towed, and later several motorised versions were created.
Butterfly Specifications
Span 6.19 m front, 4.36 m rear

Area 11.68 m2 (6.94 m2 front, 4.74 m2 rear)

AR 5.5 front, 4.0 rear

Weight 28 kg unpowered

Best L/D ??

Sink Rate ?? m/s

Rib is thermoformed PVC
Pictures of the Butterfly prototype
Guy Francois sitting in prototype. Raymond Mossoux standing left.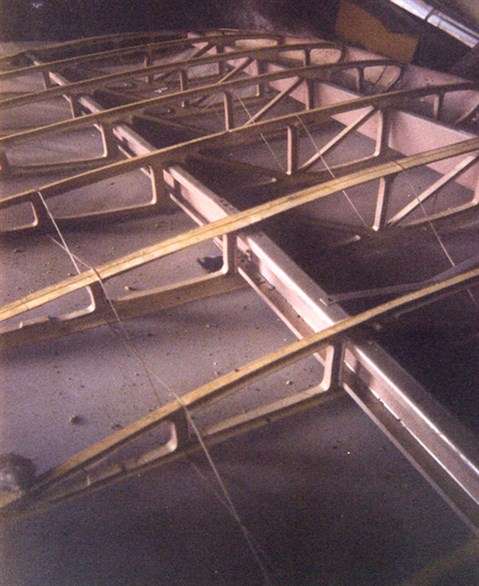 Internal structure of the wing. Might have been of a powered version. Picture by Koen Van de Kerckhove
More information
This french website has a lot more info about the Butterfly and its powered edition.